February 29th, 2012 |
Uncategorized
| Ruth Bresson |
2
Today is February 29. Leap Year! Leprechauns and pots of gold!
And it's the last day of heart month.
For some folks, it's also the season of Lent.
Both seasons exist for one reason – love.
Love.
I don't know if you indulged your heart during February and if you are denying it now during Lent.
I don't know if either position increases love for you or if you find yourself trying to hide increased amounts of guilt, shame, and pounds. Not sure.
I don't do either one particularly well.
Too much and too little are two gears that always get stuck with me.
So, if there is something that you know hurts you and those you love…stop it.  Get help if help encourages you. Give yourself a much deserved break. Pray. Be still. Go outside and play.
But, while you are doing these new things and feeling just a little better….pause…….to be quiet enough to hear the messages driving the behavior that you believe is so bad.   You will hear your heart hurting. You will hear ugly taunts.
"You are a failure. You make terrible decisions. You never do what you say. You never stick with anything. No wonder your life is such a mess."
If February is about indulging and Lent is about denial and both are about love….then, the real love you most deserve and need may be your own.
Lent is a lovely time to practice forgiveness-beginning with ourselves.
It's so easy and so much our default mode to think our life's condition and even our physical habits are because someone else hurt us or betrayed us or abandoned us. And we so easily believe the lies that others say about us.  Then, we take it a step further and condemn ourselves for not being more brilliant in the face of betrayals and loss.
Geez….what a vicious cycle.
Just the thought drives me to the chocoate chip cookies.
This season of winter into spring offers each of us a new beginning; a fresh start; a resurrection. Hope.
And when you pause…really pause….to identify the messages behind the behavior…you can choose to keep believing them or not. And if they are lies…guess what?  You can kick them to the curb and leave them there.
And the pounds and headaches and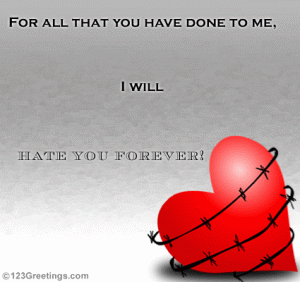 back aches and who knows what else – begin to diminish.
See, all that resentment, anger, bitterness we swallow just ends up making us sick, fat, and drunk.
And the heart that is wrapped in deadly barbed wire – is our own.
Get yourself some wire cutters. Free your beautiful heart.
It's Leap Year into Lent.