April 24th, 2011 |
Uncategorized
| Ruth Bresson |
No Comments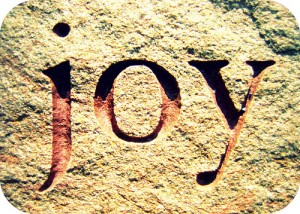 It's early Easter morning.
It's cool and quiet and still and expectant.
Time for miracles.
Time for daring responses.
Last week  I saw a car with a bumper sticker that preached one of the best sermons I ever heard…
"DON'T POSTPONE JOY!"
Postpone some other stuff if you must…but, don't…don't postpone joy.
For some of us…that will require an Easter miracle.
Lucky for us….today is Easter!
The Easter story makes new beginnings far more powerful than any New Year's Day ever tried to be.
I don't know what your April 25th might bring.
Neither do you.
But, I do believe, if nothing else, Easter shouts at us…
DON'T POSTPONE JOY!!
Joy may be hidden; may be battered a bit; may be covered with sand and soil.
It's okay.
Find it anyway.
PURSUE JOY!
PRACTICE RESURRECTION!
Easter blessings to you…